SERBIAN WATER POLO PLAYERS IN THE UNITED STATES @ 13 June 2015 12:17 AM
---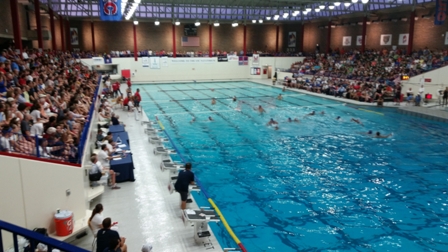 Serbian water polo team visited the US from June 1 - 10, 2015 and on that occasion had four friendly matches with the US national team (three in California and one in Chicago). It was the first visit of the Serbian water polo team to Chicago.
The Consulate General of the Republic of Serbia through collaboration with the Holy Resurrection Orthodox Church in Chicago and its parochial school held a reception at the church hall and met with members of the local Serbian community.
Members of the team were welcome by church Priest Fr. Darko Spasojevic and by the Acting Consul General. Serbian Water Polo Association President Milorad Krivokapic and captain of the national team Zivko Gocić expressed their thanks for their welcome.
---