Exhibition of Roman emperors in San Francisco and Los Angeles @ 19 May 2014 10:56 PM
---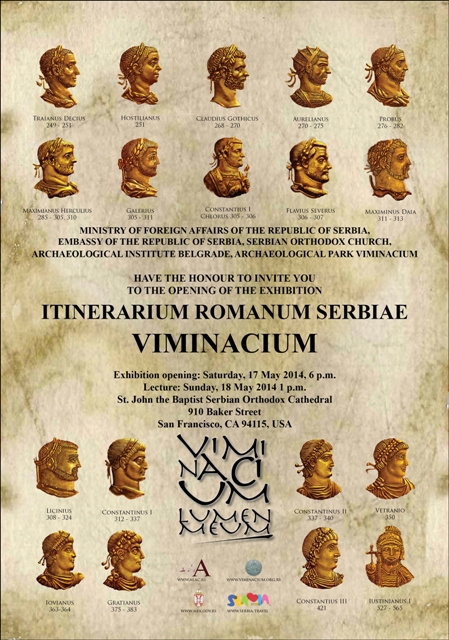 Exhibition of eighteen replicated statues of Roman emperors, who were born in the territory of Serbia, was held on May 17 and 18, 2014 at the Serbian Orthodox Cathedral of St. John the Baptist in San Francisco. On that occasion, the archaeological site of Viminacium was presented to over a hundred parishioners.
The exhibition will also be presented at the church of St. Sava in Los Angeles on May 24 and 25, 2014.
At the same time, the church in San Francisco has organized collection of donations for the flood relief assistance in Serbia.

---