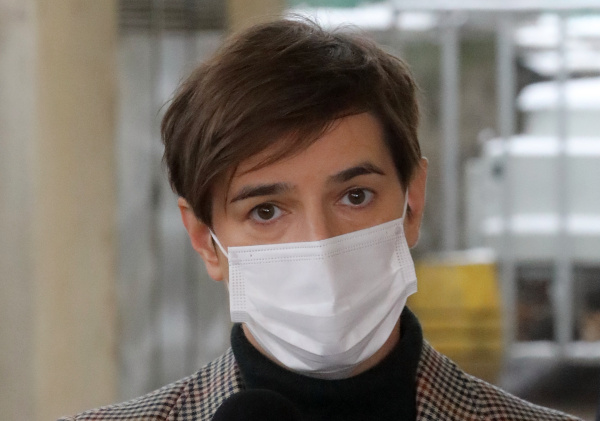 Prime Minister Ana Brnabic stated today that Serbia's desire is to build better relations with the United States and that she will try to do so.
Answering the question of the journalists, during the visit to the University Children's Clinic "Tirsova", Brnabic reminded that the arrival of Joseph Biden to the position of the President of the USA will affect relations with Serbia, reminded that America is one of the most important partners of our country.
The Prime Minister expressed satisfaction that Serbia managed to do a lot to improve relations during the mandate of Donald Trump.
I would also like to thank US Ambassador Anthony Godfrey. We want to continue to build even better relations between the United States and Serbia, the Prime Minister emphasised.
Belgrade, 10 January 2021