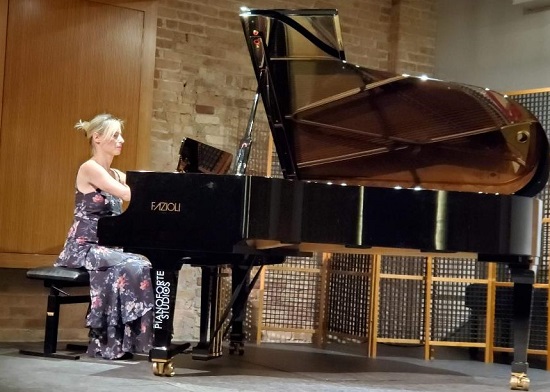 As part of the Serbia Around the Piano World project, renowned Serbian pianist Jasna Popovic gave her solo concerts in Chicago (November 12) and in Hawaii (November 14, 2019).
In Chicago she performed authors from Serbia, Andorra, Brazil, Italy, Israel, S. Macedonia and Spain. This concert was also attended by prof. Natasa Bogojevic, who is the author of the composition "Kolo".
In Hawaii, works by Hawaiian (Magnuson), Serbian (Tajcevic, Mokranjac, Bogojevic, Despic, and Krstajic) and other world authors (Kruksent, Barcello, Pruzansky, and Porto) were performed. It was the first solo concert by a Serbian artist in Hawaii.
Acting Consul General Mr. Milan Varadinovic attended the concert in Chicago, and former Economic Advisor to the Consulate General of the Republic of Serbia in Chicago Mr. Milomir Ognjanovic attended the concert in Hawaii.
The pianist particularly thanked the financial assistance of the Ministry of Foreign Affairs of the Republic of Serbia - the Office for Cooperation with the Diaspora and the Serbs in the region.