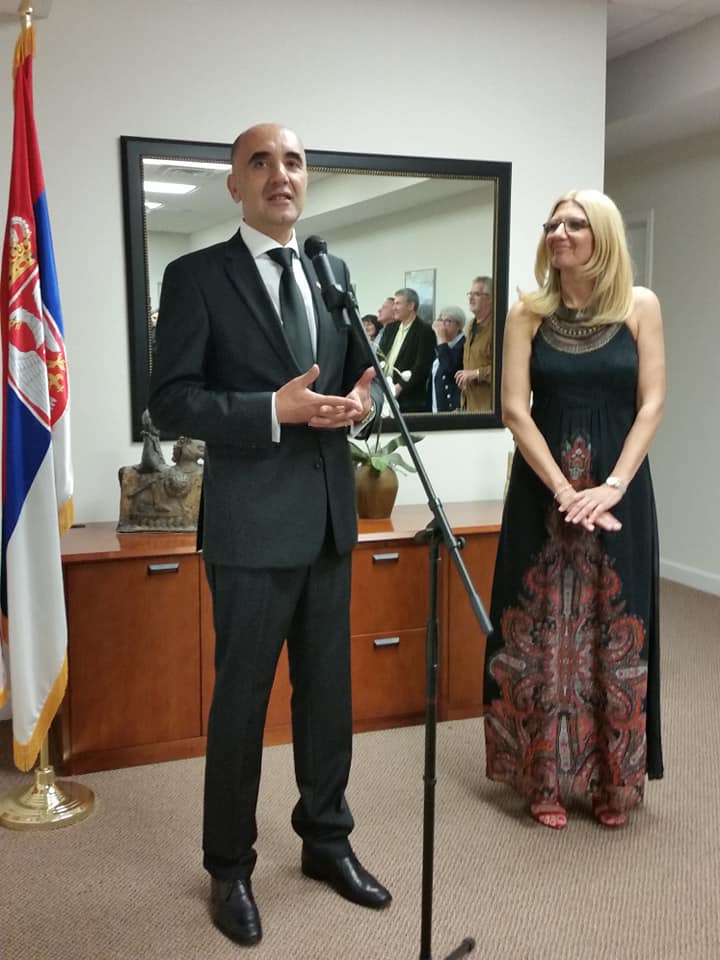 A farewell reception was held at the Consulate General for Dejan Radulovic, Acting Consul General of the Republic of Serbia in Chicago, on the occasion of the completion of his mandate.
The reception was attended by representatives of US institutions, members of the Consular Corps and representatives of the Serbian community (Diocese of the Serbian Orthodox Church in the Midwest, Serbian organizations and associations, the media, the Serbian Diaspora).
Acting Consul General Dejan Radulovic addressed the attendees with a suitable speech and on that occasion thanked them for their cooperation in the past five and a half years.
Lisa Kohnke, Director of Strategic Partnerships and Global Affairs presented Acting Consul General Radulovic with a letter from the Chicago Mayor Lori Lightfoot while Robert White, the Director of the Regional office in Chicago, expressed the thanks on behalf of the US Department of Homeland Security.
Thanks to the Acting Consul General were also presented by the Serbian Film Festival in Chicago, the newspaper of the Diaspora "Serbian Mirror" and the Association of Krajina Serbs "Prelo".
Photo gallery can be seen here.
Interview with the Serbian Times can be seen here.