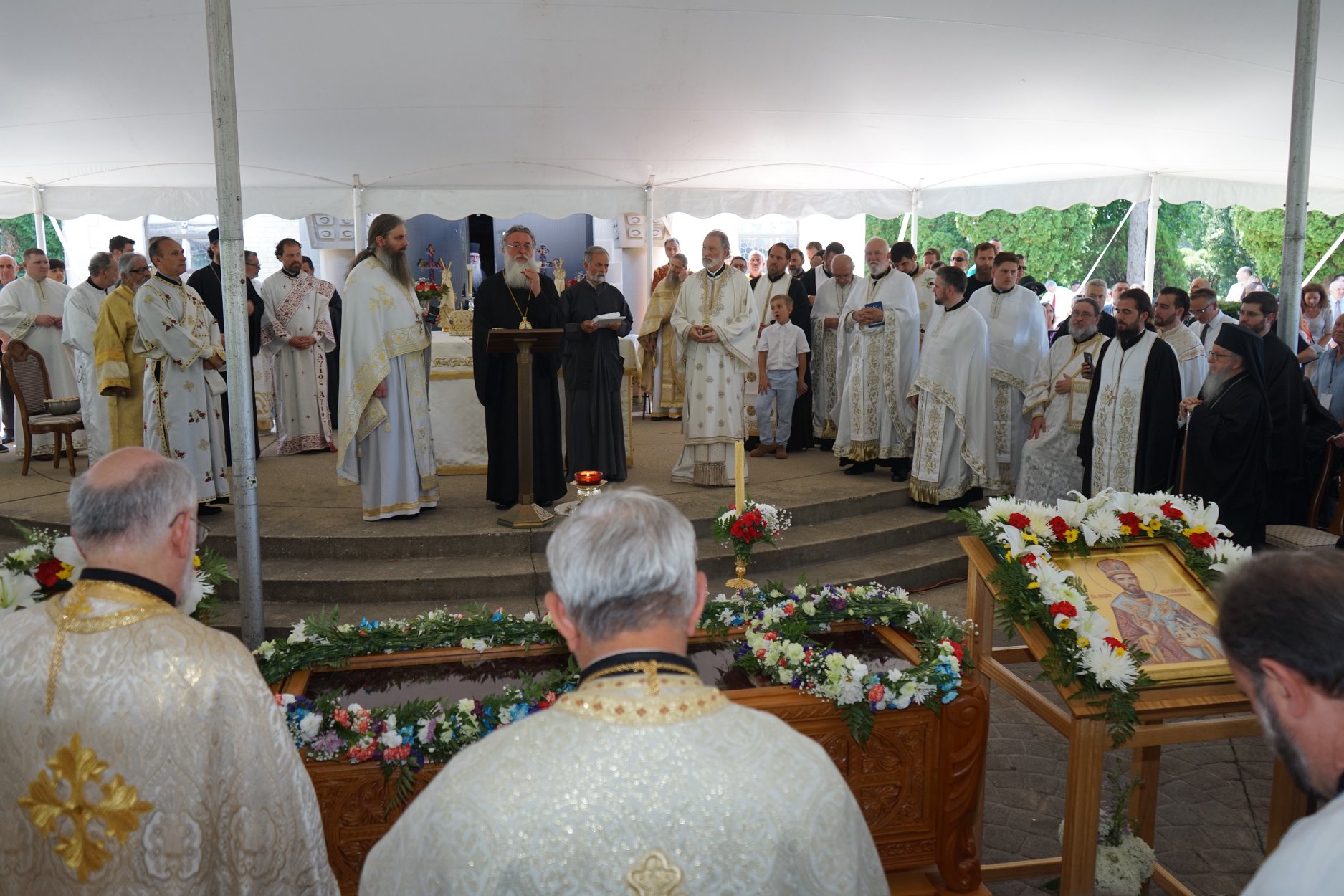 Chicago marked the 800 anniversary of the autocephalous Serbian Orthodox Church in the United States. The central celebration was held at the Saint Sava Monastery in Libertyville, a suburb of Chicago with the presence of several hundred faithful and guests. At the same time, it was also the celebration of the Holy Mardarije, the first Serbian bishop in the United States.
The holy liturgy was served by Midwest and New Gracanica Bishop Longin, Bishop Irinej of Eastern and Bishop Maksim of Western America, with the participation and presence of priests from the majority of Serbian churches in the United States. After the liturgy in the pavilion on the monastery grounds, a special program was held with the participation of choirs, folkloric ensembles and amateur actors from Chicago. Special guests of the program were Bojana Peković, guslar from Serbia, Katarina Radivojević, actress and Jonathan Jackson, an American actor and musician.
The celebration was attended by prelates from the Greek and Russian Orthodox churches, Abbot of the monastery Hilandar and Mayor of the town of Libertyville.
Acting Consul General Dejan Radulovic attended the celebration in the name of the Consulate General.
Eight centuries of Serbian Orthodox Church will also be marked on the West Coast at the temple of Saint Sava in San Gabriel, Los Angeles, August 31 - September 1, 2019.