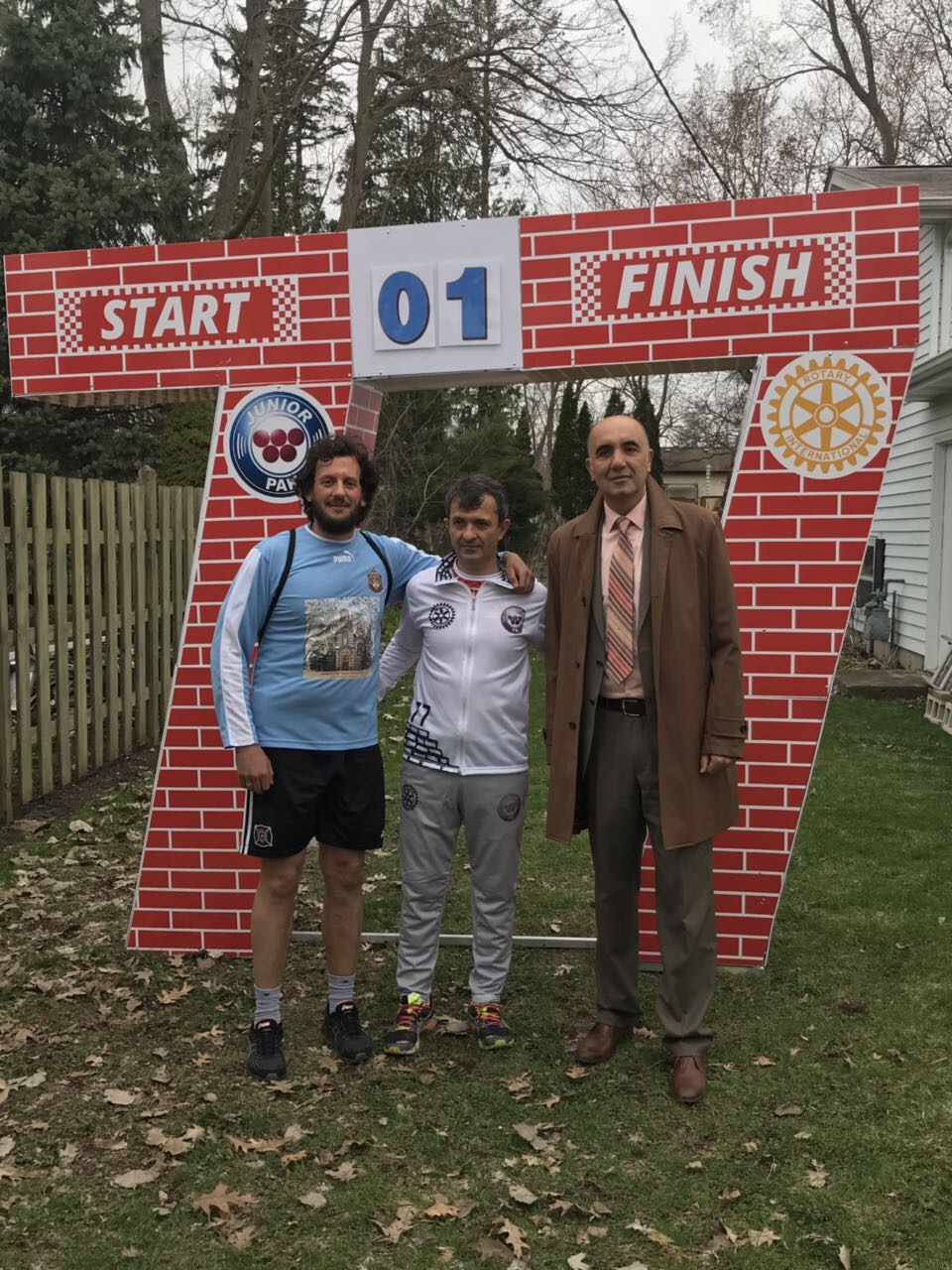 On April 18th, 2019 in Chicago visually impaired marathon runner Goran Nikolic from Kragujevac began a new unique athletic endeavor in which for 77 consecutive days he will run 77 full marathons. This is expected to break his previous Guinness World record from 2016, when he ran 55 marathons in 55 days.

The track which he ran is near the Serbian monastery of New Gracanica in Third Lake. In addition to support from Serbia, Goran received the support of the Diocese of the Serbian Orthodox Church in the Middle West, the local Serbian community and the football club Chicago Fire led by coach Veljko Paunovic. The patron of this endeavor and mission was Rotary International, and on this occasion marathoner Nikolic was received by the newly appointed President Mark Daniel Maloney at the global headquarters of this organization in Evanston.

This athletic endeavor is of a humanitarian character. All collected funds will be used to finance the completion of construction of sports hall in Kragujevac that will be used for sports training and paralympic athletes.

Upon their arrival in Chicago, Goran Nikolic and his team members visited the Consulate General. Acting Consul General Dejan Radulovic attended the start of the first marathon and wished marathon runner Nikolic a successful mission.