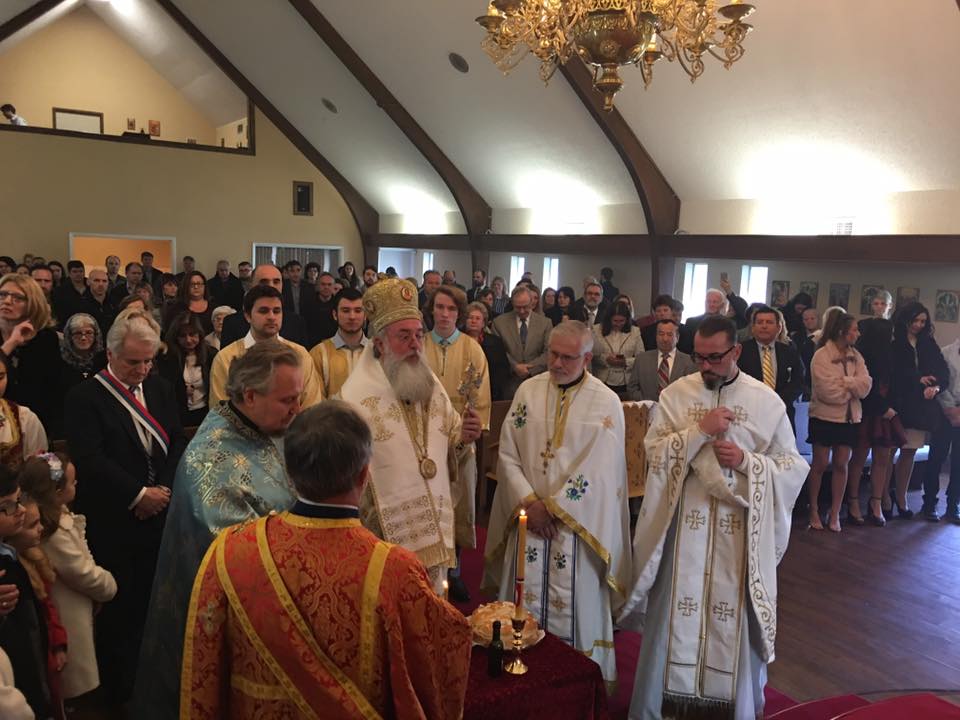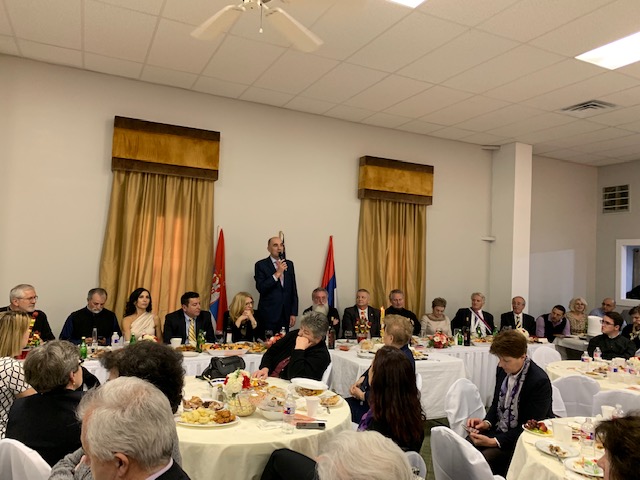 Acting Consul General Dejan Radulovic visited the Serbian community in Dallas to celebrate the patron saint of the church Holy Three Hierarchs and the 20th anniversary of the founding of the parish.
The celebration was attended by over three hundred parishioners and guests. After the liturgy and the cutting of the Slava bread, participants were addressed by Bishop Longin, Father Ljubinko Savic - the priest of the church, Obrad Kesic from the Office of the Republic of Srpska in Washington and Acting Consul General Dejan Radulovic.
As part of the celebration there was a poetic-musical program entitled "There, over there ... Far Away" performed by Ivana Zigon, drama artist from Belgrade. Members of the Folkloric ensemble "Rastko" from also participated in the program.
In his speech Acting Consul General Dejan Radulovic thanked the church and school communities on their efforts in preserving the identity of the Serbian community in North Texas. He also stressed the importance of cooperation with the church and its special role in the history of Serbian Diaspora.
The Consulate General is grateful to the parish in Dallas for the assistance and support during the visit.