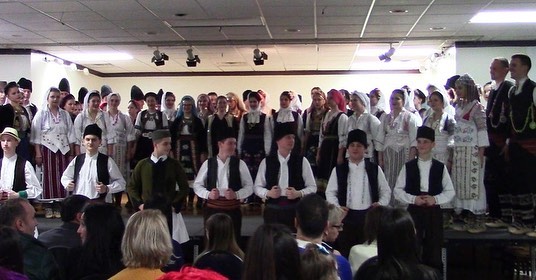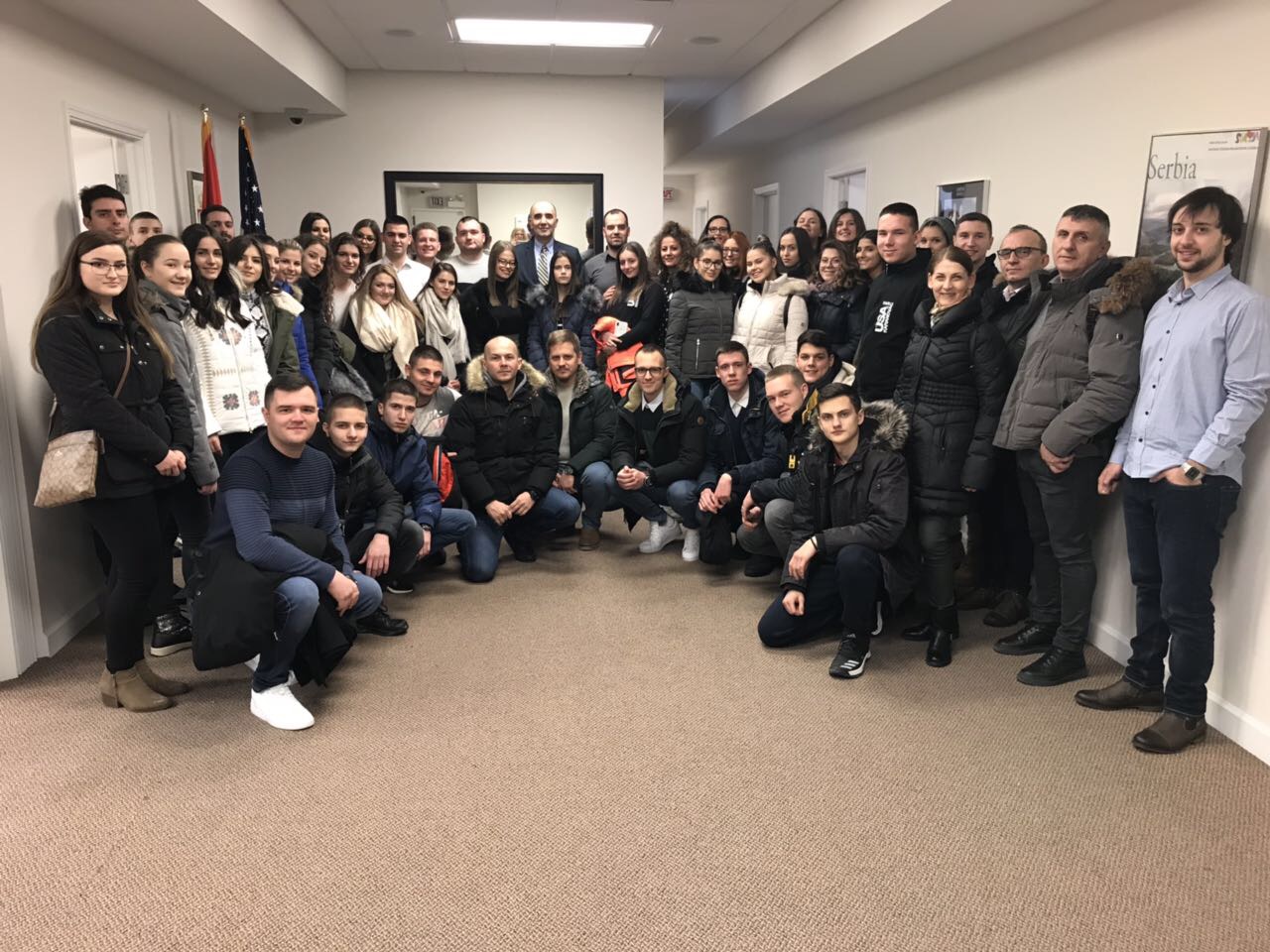 The first folkloric festival "Over seven mountains" was held in Chicago. On the stage of the monastery hall of New Gracanica Serbian folklore presented several ensembles from North America, as well as visiting folklore ensembles from Serbia - "Abrašević" and "Karanovac", both from Kraljevo.
The festival began with the performance of the song "This is Serbia" by all participants. The festival was officially opened by Vice Consul Milinko Spica, who on this occasion gave thanks for the organization of the festival and stressed the importance of the nurturing and preservation of folk traditions among members of the Serbian community in the US.
The festival was organized by the folkloric ensemble "Kolo" from Chicago with the support of the Directorate for Diaspora of the Ministry of Foreign Affairs of the Republic of Serbia.
During their stay in Chicago, members of folklore ensembles "Abrašević" and "Karanovac" from Kraljevo visited the Consulate General and on this occasion Acting Consul General Dejan Radulovic welcomed them and wished them successful performances in the United States.