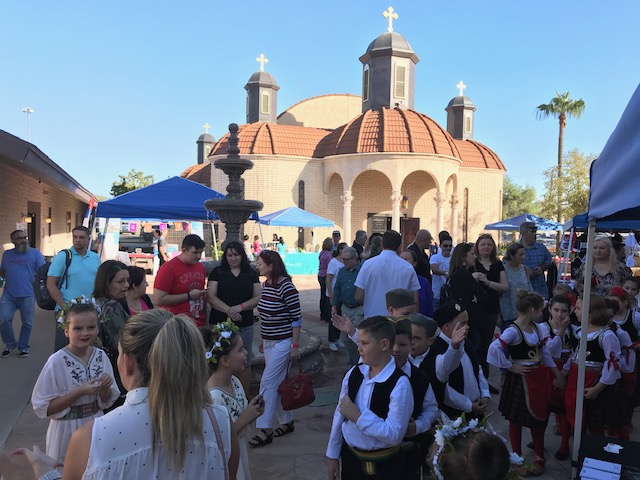 Consular Day was held on November 3rd, 2018 in Phoenix, Arizona, and that was the first visit of the representative of the Consulate General to the Serbian community in that state.
Considering that the Consular Day was held in the framework of the 16th Serbian Festival in Phoenix, Consulate General had a booth where the visitors had the opportunity to talk with the representatives of the Consulate General, and get answers to questions regarding consular services. On this occasion certain consular services that were possible were provided to the citizens of the Republic of Serbia, not only to those residing in Arizona but also to those citizens of Serbia who for this occasion arrived in Phoenix from California, Nevada and New Mexico. At the stand visitors had the opportunity to obtain tourist promotional material as well as answers to questions about investing in Serbia.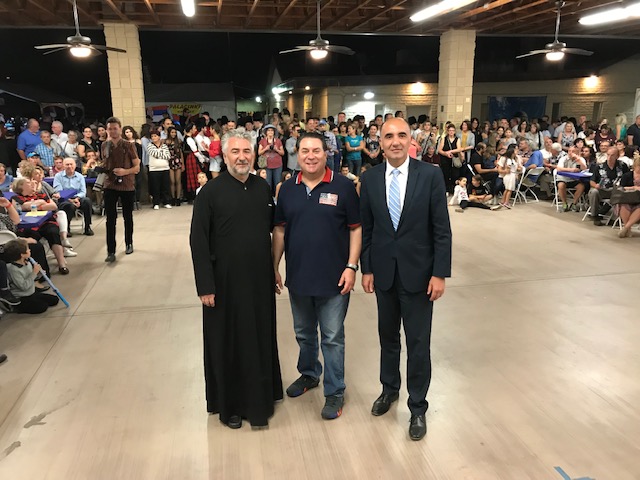 Folklore and singing groups from Phoenix, as well as visiting folklore groups from California and Vancouver, Canada performed as part of the Festival.
According to estimates of the organizers, the festival was visited by over five thousand guests. In addition to guests of Serbian origin, guests of the Festival were also American citizens, members of other ethnic communities residing in the general vicinity of Phoenix. The festival was visited by Mr. Mark Brnovich, Arizona Attorney General who on this occasion met the Acting Consul General Dejan Radulovic.
Assistance and support in organizing the Consular day has been provided by priest Dragomir Tuba and the representatives of the church and school municipality "Saint Sava" in Phoenix for which the Consulate General is especially grateful.
Photo gallery can be seen here.