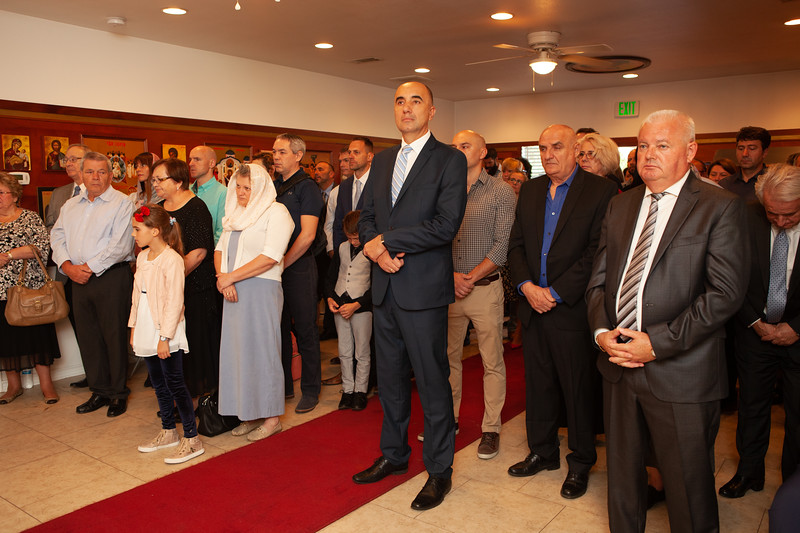 Acting Consul General, Dejan Radulovic, visited the Serbian community in Austin, the state of Texas, on the occasion of the celebration of the Feast of the Church of St. Luka and the 10th anniversary of the parish founding.
The celebration was attended by more than three hundred parishioners and guests. After the liturgy and the ceremony of cutting the Feast-cake, as well as the program, the attendees were addressed by Bishop Longin, Father Dragoljub Popović, priest of the church and Acting Consul General Dejan Radulović. On that occasion, the Acting Consul General expressed his thanks to the representatives of the municipal parochial school for the cooperation with the Consulate General, as well as on the efforts made to preserve the identity of the Serbian community in Texas. The program was performed by attendees of the municipal parochial school's Sunday School in Austin, as well as by the visiting folklore ensembles "Homeland" from Houston and "Rastko" from Dallas.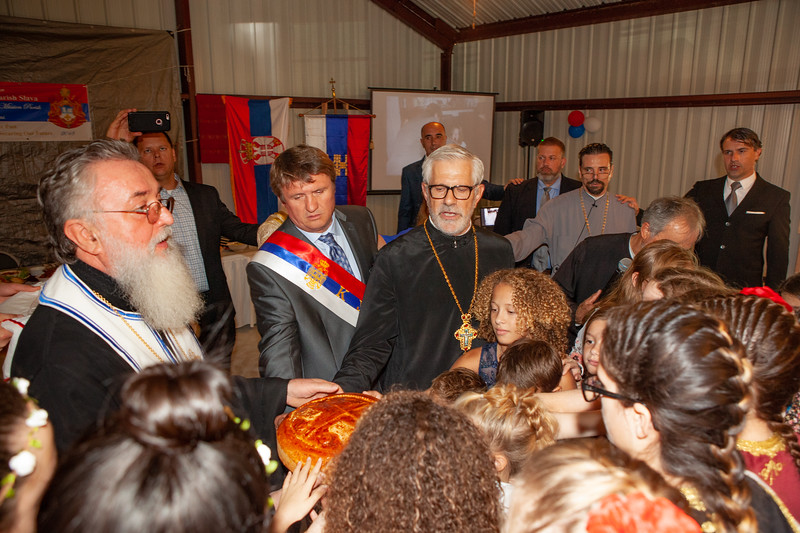 The presence of a Consul at the celebration was utilized to simultaneously hold the Consular Day. Certain consular services that could be performed were provided to citizens of the Republic of Serbia who reside in Texas, as well as a number of interviews related to consular services and other issues within the jurisdiction of the Consulate General. Also, the Acting Consul General met with representatives of associations and with prominent individuals, where the opportunities for realization of initiatives and projects in cooperation with the Consulate General were considered and discussed.
It was the first visit of the representatives of the Consulate General to the Serbian community in Austin.
The Consulate General is grateful to St. Luka's Church and municipal parochial school in Austin for providing assistance and support during the visit.