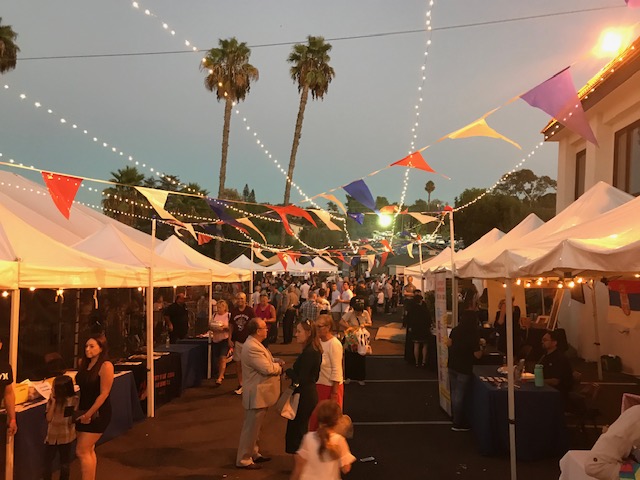 Consular Day was held on September 29 in San Marcos, North County of San Diego, California. That was the first visit of the representatives of the Consulate General to the Serbian community in that part of California.
Considering that the Consular Day was held within the traditional Serbian festival in San Marcos, the largest festival of the Serbian community in Southern California, the Consulate General had its own stand at which visitors had the opportunity to talk with the representatives of the Consulate General and receive answers to questions regarding consular services. On this occasion, certain consular services were provided to the citizens of the Republic of Serbia. At the stand visitors had the opportunity to get tourist promotional material as well as answers to questions related to investing in Serbia.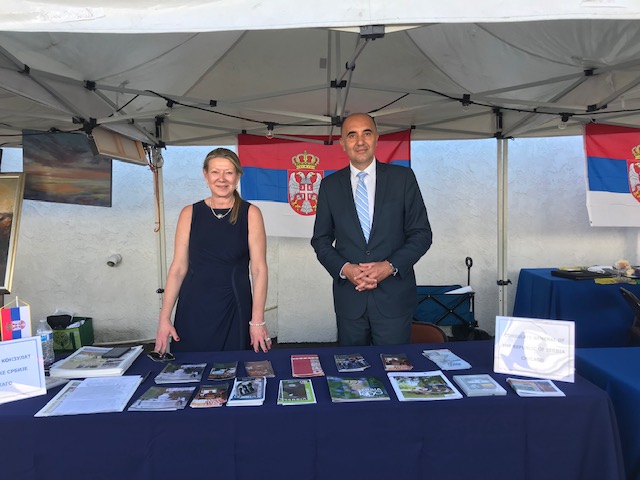 The festival was visited by more than two thousand guests. Apart from the persons of Serbian origin, the guests of the Festival were American citizens as well as members of other ethnic communities living in the vast area of San Marcos. The event was attended by Jim Desmond, Mayor of San Marcos and Rebecca Jones, Deputy Mayor of San Marcos, who was also met by Acting Consul General Dejan Radulovic. The festival was also attended by priests of Serbian Orthodox churches in Southern California.
The assistance and support in organizing the Consular Day was provided by priest Milovan Katanić and representatives of the St. Petka church-school municipality in San Marcos, to whom the Consulate General is especially grateful.