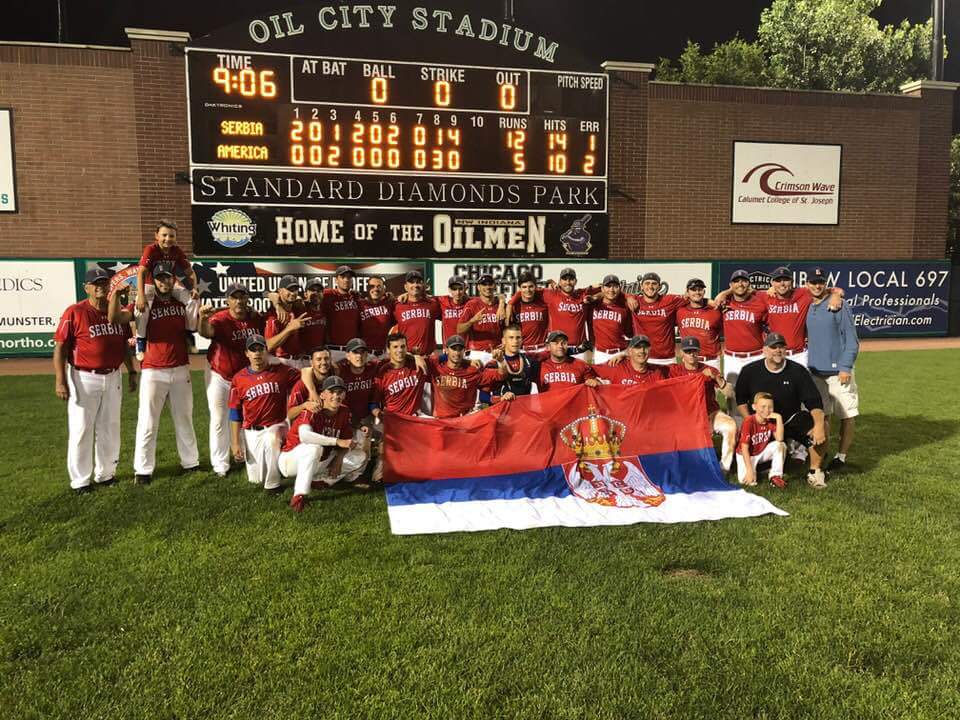 The national baseball team of Serbia participated in the International Baseball Challenge in Whiting, Indiana, and won the first place. The national teams of Croatia, Slovakia and the Team North America participated in the tournament, which consisted of prospective players currently playing for US colleges.
Acting Consul General, Dejan Radulovic, visited Whiting and met with the organizers of the tournament, greeted the members of the team and wished them success in the competition. He also met representatives of the professional staff of the national team and president of the Baseball Federation of Serbia. They talked about the significance of the participation in the US tournament in representing the future development of baseball in Serbia, as well as for the preparation of representations for upcoming competitions in Europe.
The International Baseball Challenge tournament was established to promote the representation of countries in which baseball is not considered a popular sport.
Photo gallery can be viewed here.