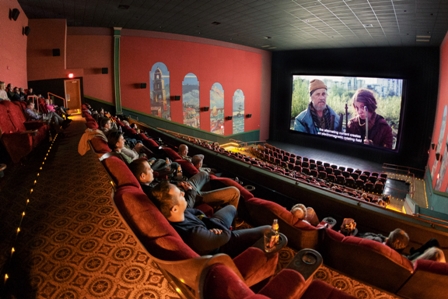 Serbian Film Festival 2016 was held at the theater "Muvico 18" in Chicago, December 2-4, 2016. This is the fourth Serbian Film Festival in Chicago. The following films were presented within the festival: "Stinking Fairytale", "Diary of the train driver", "Burek" and "Brothers on grandmother's side". Also presented were the documentary film "Radnički is the love of Nis", "General Mihailovic - hero and punishment" and "Such faith I haven't found even in Israel".

Festival guests were actor Žarko Laušević, who opened the Festival, Miodrag Miljković, producer and director of the documentary "Radnički is the love of Niš" and Radosav Jevrić, author of the documentary film "Such faith I haven't found even in Israel".
Speakers at the opening ceremony of the Festival were Slavica Petrovic, director of the Festival and Dejan Radulovic, Acting Consul General who on that occasion emphasized the importance of the Festival and expressed his thanks to all those who assist and support it. The opening ceremony and screening of "Stinking Fairytale" was attended by Consuls General of Croatia and Macedonia, as well as the Consul of Bosnia and Herzegovina.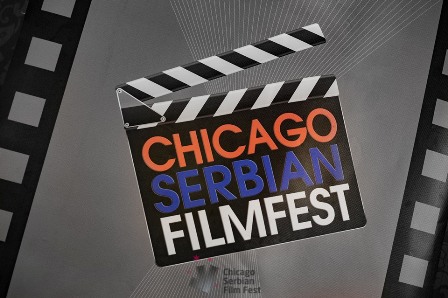 On the second day of the Festival a special addition "In Memoriam" was presented, paying tribute to the greats of the Serbian film and stage who passed on in 2016. During the final evening guests were given bronze plaques of "Serbian Mirror" (Ogledalo) for their participation in the Festival.
The founder and organizer of the Festival is the newspaper of the Serbian Diaspora "Serbian Mirror". Festival, as in previous years, was held in cooperation and with the support of the Ministry of Foreign Affairs - Directorate for Diaspora and the Consulate General of the Republic of Serbia in Chicago.
Beside Chicago some of the films from the Serbian Film Festival were previously presented in Washington, New York and Dallas.
Gallery of photos can be found here