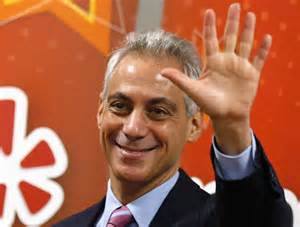 On behalf of the Consulate General of the Republic of Serbia in Chicago, Acting Consul General Dejan Radulovic sent a letter of congratulations to Mayor Rahm Emanuel on the occasion of victory in the elections for the mayor of the city of Chicago.
Among other, the greeting says that the new term as mayor will be an additional incentive for the further development of Chicago as a global and multi-ethnic city.It also states that the significant Serbian community in Chicago will provide its selfless contribution to the progress of the city as it did in the past, and that it will be a bridge of cooperation between the two nations.
"We are very proud that Chicago and Belgrade, the sister cities, this year celebrate ten years since the signing of Sister Cities Agreement. I am certain this will further enhance mutual cooperation and thus firmly consolidate the traditional friendship between the people of these two cities," states the congratulatory message addressed to Mayor Emanuel.