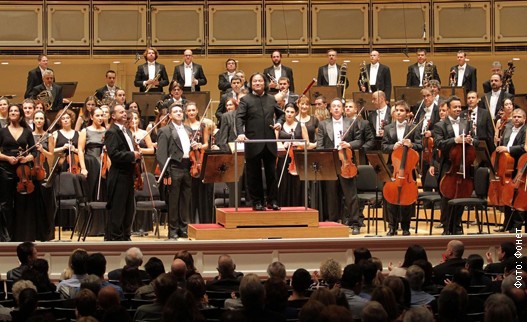 The first American tour of the Belgrade Philharmonic Orchestra in its long 91 year history began with a concert at the Symphony Center in Chicago. Introduction of the Serbian Symphony Orchestra to the American cultural scene is the crown of the development of this institution and it opens a new page in the history of Belgrade Philharmonic Orchestra.
Belgrade Philharmonic Orchestra was presented along Zeljko Lucic, celebrated Serbian baritone and star of the Metropolitan Opera. Together they performed the excerpts from Verdi's "Macbeth" and "Rigoletto." Concert opened to the powerful music of "Slavic march" by Tchaikovsky, while in the second half Sibelius' "Symphony no. 2 ", demonstrated the technical mastery and breadth of musical expression of the Serbian National Symphony Orchestra.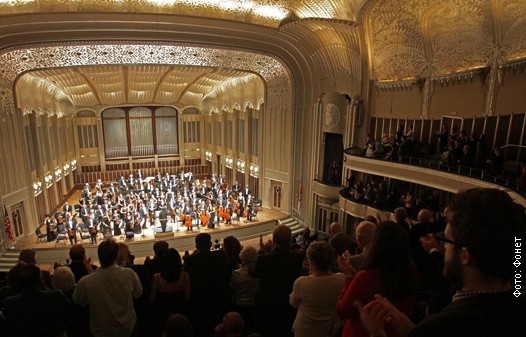 In Cleveland, at the beginning of the concert at the Severance Hall, Belgrade Philharmonic Orchestra and Military Band of the Ohio National Guard played together the anthems of the USA and Serbia.
The Consulate General of the Republic of Serbia held a welcome reception for the Belgrade Philharmonic Orchestra. The reception was attended by Ivan Tasovac, Minister of Culture and Information of the Republic of Serbia, Maestro Muhai Tang, Chief Conductor of the Belgrade Philharmonic Orchestra, Weiping Zhao, Consul General of the People's Republic of China and Brane Pećanac, Consul General of Bosnia and Herzegovina.
At the reception Acting Consul General Dejan Radulovic stated: "The tour of the Belgrade Philharmonic has the historical significance and represents the strongest promotion of Serbia and Serbian culture. This is a historic event for the Belgrade Philharmonic as well as for all of us in Chicago."
See the video about the Chicago concert here.