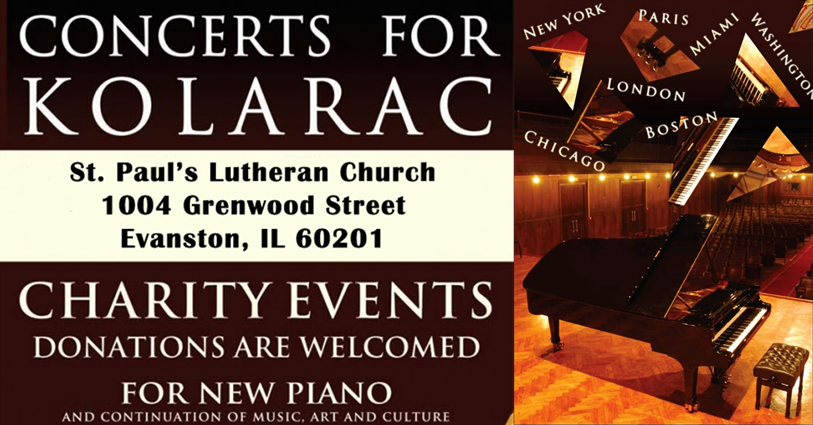 Fundraiser Concert for Kolarac Concert Hall in Belgrade will be held on May 2, 2014 in Evanston, IL at the Saint Paul's Lutheran Church, 1004 Greenwood St. Evanston, IL 60201 beginning at 7:30 pm. Admission is free – donations are gratefully accepted. Collected donations will be used to purchase a new grand piano for Kolarac Concert Hall in Belgrade.
Performing in concert will be renowned artists: Stefan Milenkovic - violin, Jasna Popovic - piano, Olga Bojovic - soprano, Dr . Kurt Wersterberg - piano, Renee Jakovcic - piano, George Radosavljevic - piano, Christian Civljak - piano and Natasha Bogojevic – composer. The program will consist of classical music and jazz arrangements of Serbian music.
Fundraiser Concerts for Kolarac Concert Hall are being held in several cities in the U.S. and Europe (Boston, Washington, New York, Miami, London, Paris and Belgrade).
Consulate General of the Republic of Serbia in Chicago, New York Artists Management and Serbian American Museum St. Sava wish to invite all the classical music lovers to attend this concert and through their donations contribute to the success of the "Concerts for Kolarac".